Innrwrks curates self awareness in organisations.
We support you in navigating uncertainty, finding your opportunities and tackling your most important challenges.
We aid founders and leaders to create more engaging cultures of wellbeing, flow and support.
We aid team members to reach their full potential, feel fulfilled and stay healthy at work.
Explore meaningful work even further with us at Innerworks

Loading podcast...

Loading article...

Events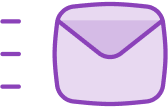 Newsletter
Want to get monthly insights on how to make your workplace more meaningful?